Before | After
I am from the south, so BIG hair has always been a must. I grew up with a mother who was (and still is) the queen of teasing and hairspray. As a teenager, I decided to rebel and wanted flat hair. What was I thinking?! Now days I do everything to keep my thick hair looking voluminous. Mom is always right!
Thanks to VOLOOM I now can get tons of volume without teasing! I am using the Rootie Root Lifter. This product is a gamechanger. It saves time and does not damage your hair like teasing. The VOLOOM hair volumizer creates "volume pockets" in the under layers of your hair lifting the top layers up and away from your scalp. Instant volume with this babe. Bonus- no products are required to achieve this voluminous look. I do however use hair spray. The volume can last multiple days if you are in between washes!
VOLOOM offers three sizes to accommodate your hair type and length. It has also been featured in InStyle, ELITE, New Beauty, and Elle magazine. C'mon if these magazines say it's good, IT'S GOOD. You can check it out here.
Sorry – had to add this in. LOL Anyone else always think of this?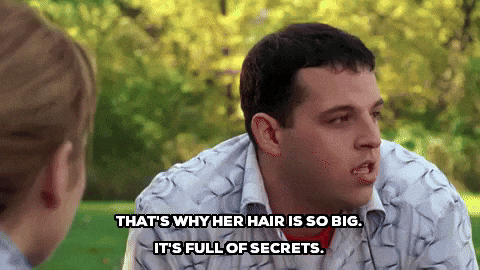 Do you prefer volume and texture? What are your tips and tricks?
*Post sponsored by Statusphere and VOLOOM. All opinions are my own.